BARBWIRE
by
ANDREW BARBANO
Pirate Laureate of the High Desert Outback of the American Dream
Yesterday a child came out to wonder
Caught a dragonfly inside a jar
Fearful when the sky was full of thunder
And tearful at the falling of a star.
And the seasons they go round and round
And the painted ponies go up and down
We're captive on the carousel of time
We can't return we can only look
Behind from where we came
And go round and round and round
In the circle game.
The grasshopper and the dragonfly
Adios to a grandfather and a grand-daughter who never met
Barbwire by Andrew Barbáno / Expanded from the 9-6-2017 Sparks Tribune / Updated 9-7 and 10-13-2017 Expansions in blue
Updated on 8-27-2019, 164 months after the Dragonfly's grandmother died and two years+1 since Tara Bella joined her.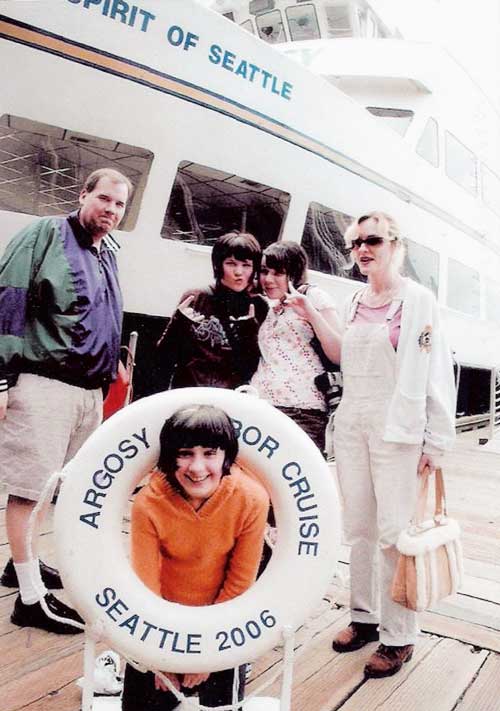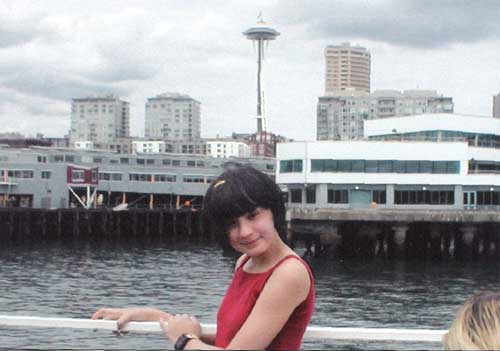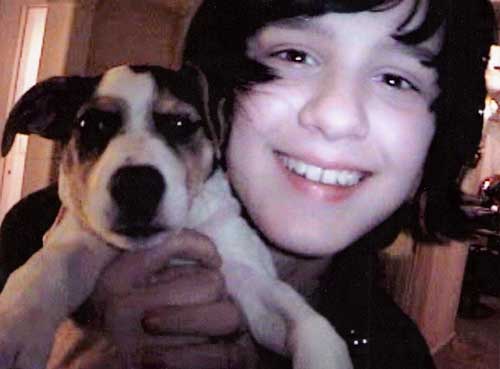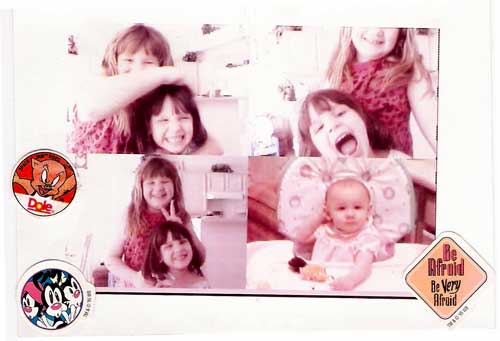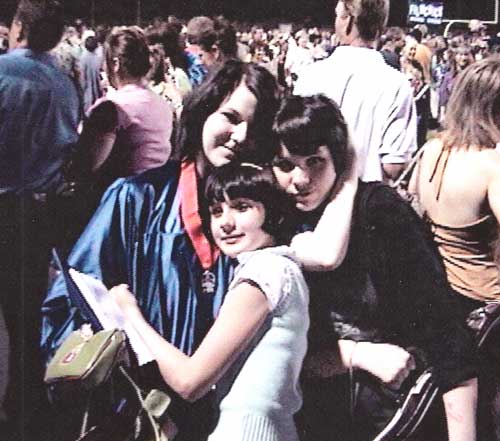 BRIGHT LIGHTS — Allison, Tara and Lauren at Allison's 2006 high school graduation. GrandPa Reno was in attendance. Allison went on to earn a four-year degree from the prestigious Academy of Arts in San Francisco, a B.A. in photography. Lauren became a world-class fashion designer while still in high school.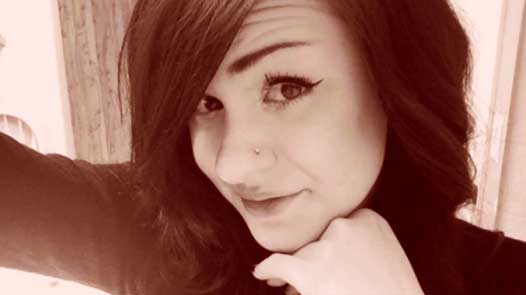 That time of year thou mayst in me behold
When yellow leaves, or none, or few, do hang
Upon those boughs which shake against the cold,
Bare ruin'd choirs, where late the sweet birds sang.
In me thou seest the twilight of such day
As after sunset fadeth in the west,
Which by and by black night doth take away,
Death's second self, that seals up all in rest.
In me thou see'st the glowing of such fire
That on the ashes of his youth doth lie,
As the death-bed whereon it must expire
Consumed with that which it was nourish'd by.
This thou perceivest, which makes thy love more strong,
To love that well which thou must leave ere long.

I can't remember ever crying myself to sleep. Ever. Until last week. When I learned that my grand-daughter was dead at 21.

The Tara Danielle Donlevy I once knew displayed a sparkling personality right out of Peanuts, remarkably adult words from a child.
She was born able to command a room just by walking in, the perfect politician or perhaps a doctor.

After five months in a Phoenix area hospital, she died of complications of heart surgery on August 26.

Her father, number two son Andrew, was at her bedside.

"The best analogy I can think of so far? This is like having a limb amputated without anesthesia. Literally ripped from the body," he wrote.

"Afterwards, you see where the limb should be and the mind still gives you the sensation and feeling as if the limb is still there."

I responded as best I could: "When his wife died last year, comedian/actor Patton Oswalt [Agents of SHIELD] finally gave me the words for what I went thru when your mother Betty died and what you endure now: a 'numb slog.'

"The words themselves are so clumsy, ugly and difficult to say that I have trouble remembering them. Great if dark anti-poetry. Now I can finally feel a bit of what your mom felt on that awful 1978 Saturday when we were informed that your sister Debbie was lost at 19. Betty exhaled a soul-wrenching sigh, then 'She was so perfect!'

"A simultaneous complaint and question to God. Gotta hunch you've been there."

THE PRICE OF PASSAGE: Funerals are expensive. Tara's friends launched a GoFundMe page at http://gf.me/u/cgt453/ Those who want to mail checks may do so, payable to Andrew Donlevy, 1480 E. Pecos Rd. #3025, Gilbert AZ 85295. A memorial is scheduled at 3:00 p.m. this Saturday Sept. 9 at the Falconer Funeral Home, 251 W. Juniper Avenue, Gilbert AZ 85233.
[[Tara's big sister Allison added this on Facebook: "Friends and family, let's get together to celebrate Tara's life and how she touched us all. This will be a happy and loving occastion since Tara was such a happy and loving girl. There will be a chance for anyone who wishes to share a story about Tara. There will be a reception following at the San Privada Apts Clubhouse, 1480 E. Pecos Road, corner of Val Vista and Pecos, Gilbert AZ. Thank you for attending and your love for Tara. Andrew, Allison and Lauren."]]
My Peanut ended it with a selfie
.
"She wrapped my arm around her and wanted a picture of us," her father wrote. "She also didn't want me to leave. She was scared."
I turned
last week's
(and this week's) columns into a photo gallery of her life and death.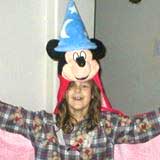 Forever FantasyLand
The Grasshopper
After I uploaded the pictures, I took a break outside.
I saw the body of a strong green grasshopper lying among my roses.
A dragonfly had dropped out of the sky a few feet away.
Reminders to soar while you may.

If you were a grasshopper, you'd be able to leap tall buildings in single bound.
Jake Highton achieved such heights.

I was honored to be asked to speak at the remembrance of my longtime Sparks Tribune colleague, 86, last Saturday at the University of Nevada-Reno.
I shared the soundsystem with Beethoven and a who's-who of journalists (Dennis Myers, Lise Mousel) and Jake's colleagues (including Journalism Dean Alan Stavitsky, Profs. Todd Felts, Alison Gaulden, Grant Leneaux, Howard Rosenberg) and Mrs. Mary Foxton Highton who read from MacBeth.

The striking Ms. Mousel voiced Shakespeare's Sonnet No. 73: "In me thou see'st the glowing of such fire, that on the ashes of his youth doth lie...This thou perceivest which makes thy love more strong, To love that well which thou must leave ere long."

Adios, dear hearts.
Fly.

Be well. Raise hell. / Esté bien. Haga infierno.
"The celebration of her life will be
Saturday, September 9, at 3:00 p.m.
," Andrew D. said. "It will be a happy time where people can share memories of Tara. There will be refreshments and (Tara's sister) Lauren's friend, who won last season's
Cake Wars
on
Food Network
, will be making a cake just for Tara," added Dear Old Dad.

Both Andrews thank you so very much.


Andrew Barbano is a 48-year Nevadan, chair of the Nevada César Chávez Committee, producer of Nevada's annual César Chávez Day celebration, first vice-president and political action chair of the Reno-Sparks NAACP, labor/consumer/civil rights advocate, member of Communications Workers of America Local 9413/AFL-CIO and editor of NevadaLabor.com and BallotBoxing.US and SenJoeNeal.org and DoctorLawyerWatch.com/ As always, his opinions are strictly his own. E-mail barbano@frontpage.reno.nv.us. Barbwire by Barbano has originated in the Sparks Tribune since 1988.

Peruse the Underbelly of the News —> Subscribe to Barbwire Confidential


SITE NAVIGATION TIPS: When all else fails, read the instructions (A favorite John Hanks aphorism I've been using for decades)
NevadaLabor.com | U-News | Bulletins + Almanac
Casinos Out of Politics (COP) | Sen. Joe Neal
Guinn Watch | Deciding Factors | BallotBoxing.US
DoctorLawyerWatch.com | Barbwire Oilogopoly Archive
Barbwire Nevada Corporate Welfare Archive
Annual César Chávez Celebration
War Rooms: Banks, Cabbies, Cabela's/cabellyup, Cable TV, Cancer Kids/Mining, Energy, Food, Health Care, Resurge.TV/consumers, Starbucks, Wal-Mart
We Don't Need No Education
Search this site | In Search Of...


Copyright © 1982-2018 Andrew Barbano

Andrew Barbano is a 48-year Nevadan, editor of NevadaLabor.com and SenJoeNeal.org; and former chair of the City of Reno's Citizens Cable Compliance Committee. He is producer of Nevada's annual César Chávez Day celebration and serves as first vice-president, political action chair and webmaster of the Reno-Sparks NAACP. As always, his opinions are strictly his own. E-mail barbano@frontpage.reno.nv.us.

Barbwire by Barbano moved to Nevada's Daily Sparks Tribune on Aug. 12, 1988, and has originated in them parts ever since.
Whom to blame: How a hall-of-famer's hunch birthed the Barbwire in August of 1987
Tempus fugit.

Get ahead of corporate-influenced news—>Subscribe to Barbwire Confidential

Site composed and maintained by Deciding Factors, CWA 9413 signatory
Comments and suggestions appreciated. Sign up for news and bulletins