Site map
Corporate Propaganda Research Archive


Aug. 2012-Aug. 2013: the Barbwire's Silver Anniversary Year
Barbwire by Barbano moved to Nevada's Daily Sparks Tribune on Aug. 12, 1988, and has originated in them parts ever since.
Whom to blame: How a hall-of-famer's hunch birthed the Barbwire in August of 1987
Tempus fugit.

Visitors: Is America still tough enough?
Barbwire by Barbano / Expanded from the 8-1-2013 Sparks Tribune
Updated 8-3-2013

Everybody knows the dice are loaded.
Everybody rolls with their fingers crossed.
Everybody knows the war is over.
Everybody knows the good guys lost.
Everybody knows the fight was fixed.
The poor stay poor, the rich get rich.
That's how it goes. Everybody knows.
Everybody knows the scene is dead
But there's gonna be a meter on your bed
That will disclose
What everybody knows.
— Leonard Cohen
When ex-communists tried to kill Ukraine's leading presidential candidate and then steal his election, people took to the streets and wouldn't leave until the real winner took office.

When Bush the Lesser stole his election, somebody threw a tomato at his inauguration day limo.

That's what I told Ukraine's Svitlana Matiivienko last Monday at the Northern Nevada Labor Temple in Sparks.

At the request of the Northern Nevada International Center, the Northern Nevada Central Labor Council hosted a delegation here to learn about U.S. non-governmental organizations.

We informed them of the most tightly-regulated NGO's (unions) and the most lightly-overseen (secret tax-subsidized political fronts).

With Grzegorz Kot of Krakow, we talked of Lech Walesa, the Solidarity Union electrician who became president of Poland.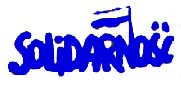 I told him how the Central Labor Council used a TV spot Walesa recorded on a 1989 U.S. visit to spark major northern Nevada organizing drives.

Ana Novakovic of Montenegro raised the question of union divisiveness, noting that in her country, some unions support the government and others oppose.

She wanted to know if American workers are willing to fight.

Are we courageous like the citizens of the Philippines and Ukraine when their elections were stolen?
Tough enough to take to the streets like the people of Dubai, Tunisia and Egypt?

George Mayamiko Jobe told us how his fellow Malawi citizens coalesced behind the country's largest labor union when the government wanted to oust its entire leadership.

"In many ways, we are victims of our own success," stated longtime Painters & Allied Trades leader Todd Koch, adding that so much is now taken for granted.

Many don't remember who gave them Social Security, retirement plans, health care, safety and overtime laws, the weekend, the increasingly endangered eight-hour day and 40-hour workweek.

You can read detailed U.S. labor history in schoolbooks in other countries but not here, Building & Construction Trades Council of Northern Nevada Executive Secretary-Treasurer Paul McKenzie told our six visitors (including Rotanark Soy of Cambodia and State Department representative Marcelo Gandaria from the U.S. embassy in Argentina).
Our young people today don't learn about workers' rights in school or in the media, he noted.
He cautioned our visitors to nurture manufacturing, the loss of which is a principal reason causing union shrinkage in the U.S. and "turning us into a third-world country."
In response to a question from Ms. Matiivienko, Koch noted that U.S. labor political action today is defensive, "trying to keep things from being taken from us as opposed to winning things for our members."
Like trade unionists nationwide, no Nevadans in the room disagreed with the palpable disappointment in President Obama for making broad promises in 2008 "and giving us nothing," then returning to labor for support in 2012.
Mr. Gandaria ask me to give a quick history of American unionism.
I strongly emphasized how the AFL-CIO was used as a conduit to support Walesa and future Pope John Paul II as communism crumbled in Poland a quarter century ago.

Paul Alan of the Industrial Workers of the World (aka The Wobblies) told them how organized labor in the western U.S. was born in Virginia City, which they had just visited.

I have been honored to participate in several such events and they always leave me with a feeling of hope for the world and a sense of foreboding about us.

Are we tough enough to fight back anymore?

If our fragile, fragmented, weak, selective and sporadic economic recovery turns into Great Depression II, we may find out the hard way.
Be well. Raise hell. / Esté bien. Haga infierno.

WEB EXTRAS...

HONOR YOUR DON. Keep sending comments supporting legendary Nevada photographer Don Dondero (1920-2003) for the Nevada Press Association Hall of Fame.
His life's work appeared worldwide, including this newspaper.
Enlist in the campaign to install Big Don.
Please send me your memories and endorsements via e-mail or to P.O. Box 10034, Reno NV 89510.
The Barbwire got the late Reno Gazette-Journal columnist Guy Richardson elected last year.
Let's go for a repeat.
"Media is the plural of mediocre."
— Jimmy Breslin
BARBWIRE.TV. Support the return of community TV to these parts.

If last year's elections didn't convince you of the need, the 2013 legislature certainly should have.

Join up. You may donate at ReSurge.TV or contact me.
This is important.
Thank you.
Be well. Raise hell. / Esté bien. Haga infierno. (Pardon my Spanglish.)
____________

Andrew Barbano is a 44-year Nevadan, chair of the Nevada César Chávez Committee, producer of Nevada's annual César Chávez Day celebration, first vice-president and political action chair of the Reno-Sparks NAACP, labor/consumer/civil rights advocate, member of Communications Workers of America Local 9413/AFL-CIO and editor of NevadaLabor.com and JoeNeal.org. As always, his opinions are strictly his own. Check local listings for other Nevada cable systems. E-mail barbano@frontpage.reno.nv.us. Barbwire by Barbano has originated in the Daily Sparks Tribune since 1988.
NevadaLabor.com | U-News | Bulletins + Almanac
Casinos Out of Politics (COP) | Sen. Joe Neal
Guinn Watch | Deciding Factors | BallotBoxing.US
DoctorLawyerWatch.com | Barbwire Oilogopoly Archive
Barbwire Nevada Corporate Welfare Archive
Annual César Chávez Celebration
War Rooms: Banks, Cabbies, Cabela's/cabellyup, Cable TV, Cancer Kids/Mining, Energy, Food, Health Care, Resurge.TV/consumers, Starbucks, Wal-Mart
Search this site | In Search Of...


Copyright © 1982-2013 Andrew Barbano

Andrew Barbano is a 44-year Nevadan, editor of NevadaLabor.com and JoeNeal.org; and former chair of the City of Reno's Citizens Cable Compliance Committee, He is producer of Nevada's annual César Chávez Day celebration and serves as first vice-president, political action chair and webmaster of the Reno-Sparks NAACP. As always, his opinions are strictly his own. E-mail barbano@frontpage.reno.nv.us.

Barbwire by Barbano moved to Nevada's Daily Sparks Tribune on Aug. 12, 1988, and has originated in them parts ever since.
Whom to blame: How a hall-of-famer's hunch birthed the Barbwire in August of 1987
Tempus fugit.

Site composed and maintained by Deciding Factors, CWA 9413 signatory
Comments and suggestions appreciated. Sign up for news and bulletins